Sri Lanka Tourism has signed an agreement with Emirates to promote Sri Lanka as an ideal destination to travelers.
The agreement was signed during an event attended by Sri Lankan Tourism Minister Harin Fernando and Emirates Chief Commercial Officer Adnan Kazim in Dubai.
The agreement will see Emirates promote Sri Lanka through its global network.
Tourism Minister Harin Fernando said, "We are pleased to continue our partnership with Emirates to promote Sri Lanka as an ideal destination to travelers. Emirates has played a major role in the revival of the tourism sector and we look forward to working with them to grow the tourism sector and make a positive impact on our economy."
Sri Lanka is a popular tourist destination, known for its beautiful beaches, lush rainforests, and rich culture and history. The country has been recovering from the Easter Sunday bombings in 2019, and the tourism industry is slowly returning to normal. The partnership with Emirates is a major boost for the tourism industry, and it is expected to help Sri Lanka attract more tourists in the coming years.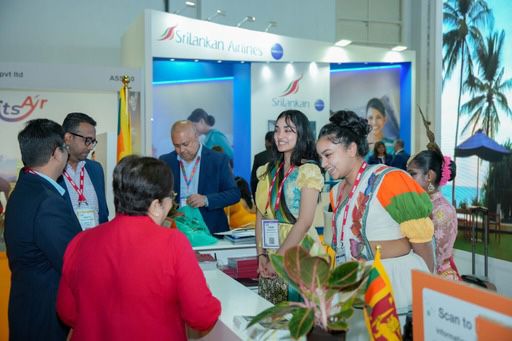 In addition to signing the agreement with Emirates, Sri Lanka also participated in the travel and tourism summit, 'The Arabic Travel Market' (ATM), which was inaugurated in Dubai, yesterday. The ATM is one of the foremost travel and tourism summits in the world, and it is expected to attract over 20,000 visitors from over 150 countries.
Sri Lanka Tourism had a successful participation at the ATM, and it was able to generate significant interest from potential tourists. The Tourism Ministry stated that the authorities were able to host a special press conference in which journalists representing many foreign media participated.
The Tourism Ministry is confident that the partnership with Emirates and the participation at the ATM will help Sri Lanka attract more tourists in the coming years. The ministry is committed to promoting Sri Lanka as an ideal destination to travelers, and it is confident that the country will continue to grow as a major tourism destination. (NewsWire)