Embassy History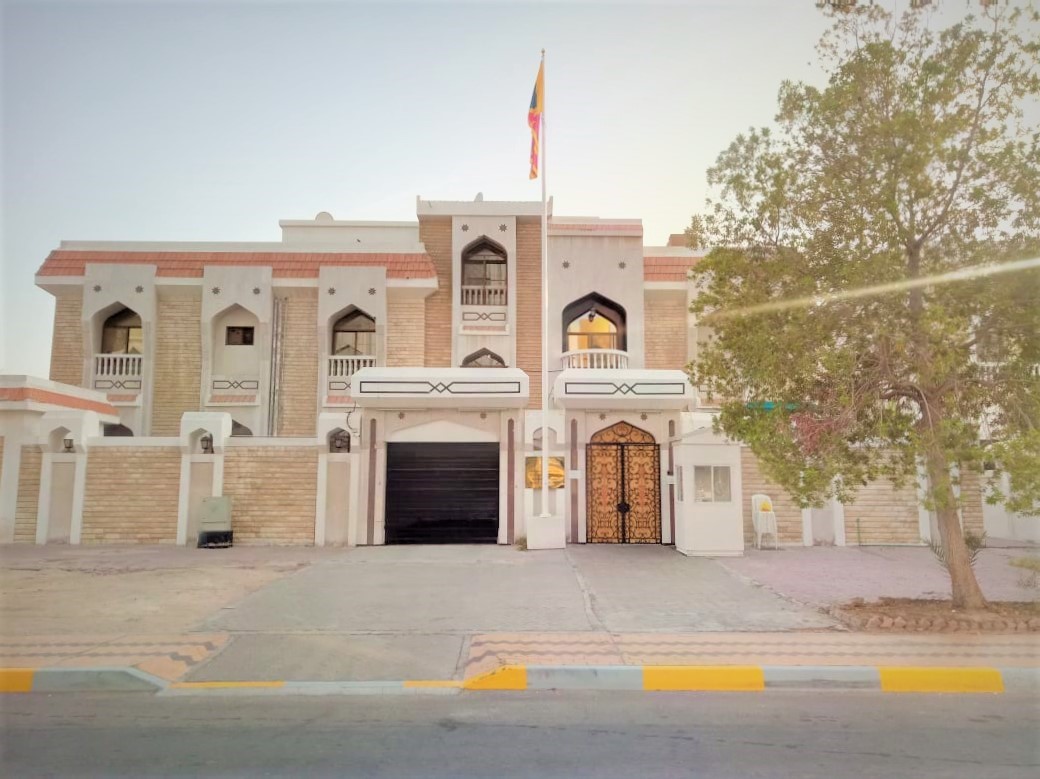 Diplomatic relations between Sri Lanka and the United Arab Emirates were established in July, 1979, and the Resident Mission was opened in Abu Dhabi on 19th July 1979, with a Charge d' Affairs as Head of Mission. Later in 1983, the Mission was upgraded to the Ambassadorial level.
The underlying principle for opening a resident Mission in 1979 was the presence of a large number of Sri Lankans working in UAE. At present, it is estimated that around 150,000 Sri Lankans are residing in UAE working in various sectors, including Banking & Finance, Information Technology, Engineering, Paramedics, Hospitality industry, constructions etc, while the majority is employed in the domestic sector. While focusing on labour with special emphasis on promoting bilateral trade, investments, tourism and financial sector co-operation are the key areas of interest.
The Consulate Office in Dubai was opened in August 1993, and it was upgraded to Consulate General Status in 1999. The Consulate General in Dubai is also primarily concerned with the welfare of a large number of Sri Lankans in Dubai and Northern Emirates, while promoting trade & investment opportunities, tourism and employment generation for Sri Lankans. The Tea Promotion Unit established at the Consulate is mandated to promote Ceylon Tea in UAE.
The bilateral relations between Sri Lanka and UAE are marked by warmth and cordiality. Both countries have entered into several bilateral agreements and Memorandum of Understanding (MOU), which include Agreement for Avoidance of Double Taxation and Prevention of Fiscal Evasion in 2003, Air Services Agreement between Sri Lanka and the United Arab Emirates in 2000, Memorandum of Understanding (MOU) in the field of Manpower Recruitment in 2007, which are significant.
Former UAE President, His Highness Sheikh Zayed bin Sultan Al Nahyan visited Sri Lanka in 1976 as Head of the country's delegation for the NAM Summit, and His Excellency Mahinda Rajapaksha, former President of Sri Lanka visited UAE in January 2014. The First Sri Lanka-UAE Joint Commission was held in Abu Dhabi in 2014.
Office Hours & Holidays
The Embassy is open for the public from Monday to Friday, 9.00 A.M – 2.00 P.M. The Embassy is closed on Saturday, Sunday and declared holidays observed by the Embassy
Location Map