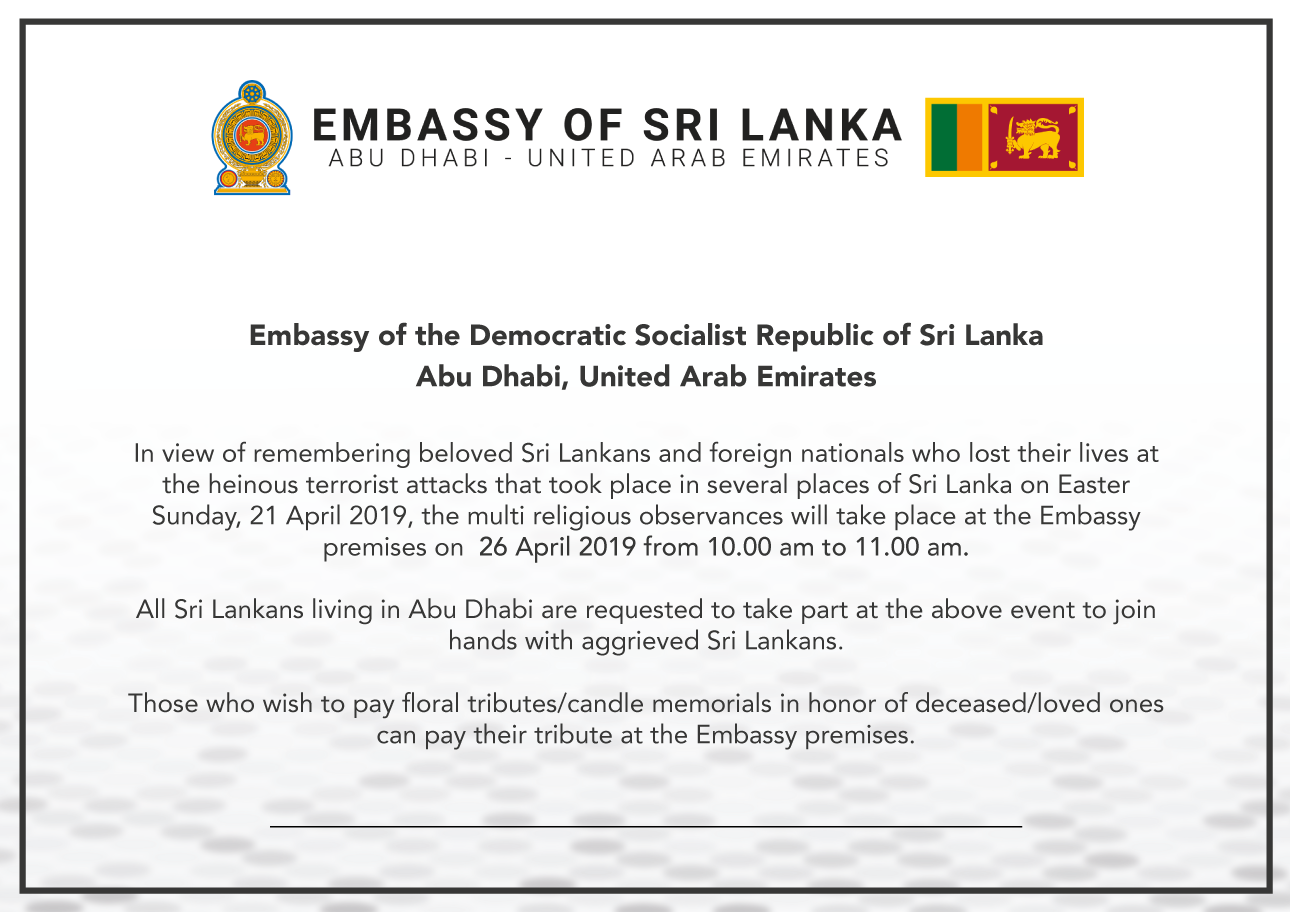 In view of remembering beloved Sri Lankans and foreign nationals who lost their lives at the heinous terrorist attacks that took place in several places of Sri Lanka on Easter Sunday, 21 April 2019, the multi religious observances will take place at the Embassy premises on 26 April 2019 from 10.00 am to 11.00 am.
All Sri Lankans living in Abu Dhabi are requested to take part at the above event to join hands with aggrieved Sri Lankans.
Those who wish to pay floral tributes/candle memorials in honour of deceased/loved ones can pay their tribute at the Embassy premises.